There is science and art when it comes to CRO for associations. Getting relevant traffic to your association's website through SEO or paid media is only half the battle. In addition to bringing visitors to your website, you need them to complete a task and engage on your site in a manner that is trackable. Your goal is to transform the visitor from an interested prospect to a member, event registrant, blog reader, or email addresses.
So, how do you increase conversions on your association's website?
In this article, we will answer that and help you understand what conversation optimization is and 4 principles for increasing your number of conversions and getting great results.
What is website conversion rate optimization?
The act of improving the completion rate for a goal or key performance indicator.
Conversion rate optimization (CRO) is a scientific approach to optimizing websites that enables associations to convert more visitors into subscribers or members.
Meaning, you may have many visitors to your website, but only a fraction of them buy into your association's membership, events, and offerings.
Why is conversion optimization important?
Conversion optimization shortens your sales funnel and can help you achieve your membership, event, and audience goals.
Here's how to calculate it:

CRO = total transactions/total site visits x 100
Divide the total number of people who complete your call to action by the number of visitors on your website. Some examples of great call to actions are downloads, sign-ups, purchases – whatever you want people to do.
What is a good lead conversion rate?
An average conversion rate for a website is 2.35%.
A conversation rate is a useful metric to determine whether or not you're going in the right direction. Only 22% of companies are happy with their conversion rate. You can improve your conversation rate by making a few tweaks to your website.
4 Principles of CRO for Associations
To achieve the best conversion rates, marketers stick to four basic CRO principles. These four conversion rate optimization best practices are proven to improve your association CRO.
1. Have a Clear Value Proposition
What makes your association different from your competitors?
What do your current members say about you?
Members take the next step in your sales funnel when they understand what you offer them and why you're unique.

If you don't know your value proposition, then set out to define it. In case you don't already know your value proposition, make it crystal clear to members and potential members.
When your value proposition is your price, use clean and sharp typography to highlight these to visitors. It's not as simple as just adding bold or italics. If it's the quality of your service, devote an entire section of your homepage to member testimonials and why your service is so valuable.

Increasing the percentage of conversions happens quickly when members understand the value you provide, and how you are different from the competition.
2. Propel Your Members to Act
How do you want members to engage with you?
The answer to that question will determine what type of lead generator you create to drive members to take action.
Great ways to get visitors to engage:
Early-bird specials
30-day trials
Free downloads
High-value emails
These increase conversions by incentivizing members through discounted or free offerings. But there's way more to customer motivation than giving away free stuff.
Money-back guarantees and social proof can also increase conversion. These tactics are more psychological. Members are more likely to purchase or opt-in if they know it's low-risk, and others are participating. Be transparent, show them your membership pricing and lead them directly to the pricing page.
Your association's website also plays a part in CRO for associations and having members take the next step with you. The quality of your "About Us" page and FAQ page can determine whether a visitor clicks through your product pages or bounces.
Your website says a lot about your association to potential members. Well-composed product photos and your blog articles' quality and usability, incentivize customers to share your content and return for more.
So even if a member doesn't take action right away, if they share the content, it's a micro-conversion that leads members to your larger conversion goal.
3. Decrease Barriers to Conversion
Members need incentives to act, but if there are obstacles, all the giveaways in the world won't make up for it.

Remove anything that gets in the way of the conversion paths you've set up. Barriers to conversion can include:
High prices
Slow-loading pages
Mandatory registration
Hard-to-find "Join Now" button
Confusing product descriptions
Having no product images
Off-site checkout
These are just a few of the most significant barriers to online purchases. If you remove them, your incentives will work more effectively.
One way to tell if you have barriers preventing members from taking action is to look at your site analytics. Google Analytics will show you the path your visitors are taking on your website, and when they drop off.
Google Analytics can help you diagnose the problem. For instance, if your site has slow loading times, try decreasing your image sizes. And add a unique call-to-action to every page to guide customers to buy.
4. Make the Member Feel Comfortable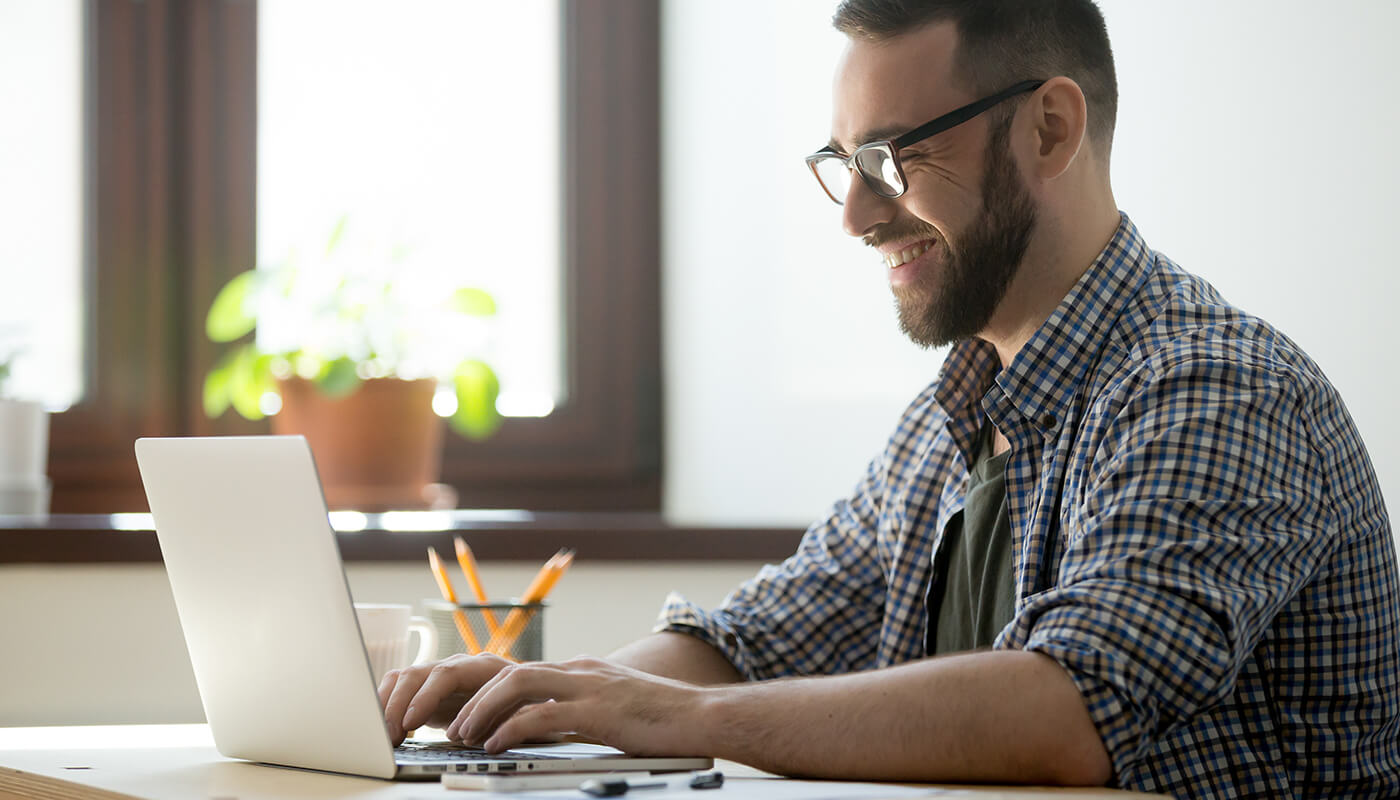 A member's comfort level isn't usually the first thing that comes to mind to improve conversion. But customers who feel unsure about your organization or your process are hesitant to act—no matter how big the incentive or low the barrier.
Think about the most recent website you've visited. Did the design look outdated, or was it modern and professional? Did the copy and call-to-actions remind you of a used car salesman, or was it value-driven and speaking to your needs?
Whether you realize it or not, your website, from the color design on the homepage to the payment gateway you use, conveys a message to visitors. It's either making them feel at ease or telling them to abandon their search for your competitor.
Some marketing tactics trigger distrust in the minds of consumers. For example, pop-up ads on a homepage get people to convert to subscribers, but they also carry a stigma because they're used by cyber thieves to steal information – plus, some people can consider them an annoyance.
It's challenging to view your website from your members' eyes without being biased. Leverage your existing members or a third-party to evaluate the elements on your site through a survey. With their feedback, make changes to your website for member comfortability. Never sacrifice members' trust for easy conversion.
Components of a CRO for Associations Audit
Conducting a CRO audit can help you determine if there are barriers to conversion and clarify the unique value you offer to members.
There are generally three components that make up a CRO audit:
1. Technical
First, evaluate your on-page SEO, page load speed, and mobile optimization.
Are you using the right keywords in the right places?
Is a slow load speed causing visitors to leave your site?

If a visitor is on a mobile device or using various browsers, are they experiencing pages the way you intended? All this information can be found through Google Analytics and by viewing your website on all your devices.
2. Design & User Experience
You want visitors to your site to have a good experience on every device. More than half of consumers are more likely to purchase on a mobile-optimized site.
Look at colors, fonts, and images as well as page layouts. Do they present your association and your message well? Is your site logical to move through and understand?
Your goal is to make the most important information stand out and to give users a frictionless experience. Make your website as user friendly and intuitive as possible.
3. Copy
Pay special attention to your headlines and CTAs.
Do they speak to the benefits of the member?
Do they communicate your value and cause people to click?
Is there any missing information that a member needs to make a purchase decision?
Go through all your copy to ensure it's relatable and action-oriented. You can perform tests for this and answer all these questions.
What are the steps of conversion optimization?
Now that you know the four principles to the best conversion rates and how to audit your current CRO strategy, you can pull everything together. With five steps, you can implement a new CRO strategy and test it. These are the primary steps for association conversion rate optimization:
Gather Data
Begin by gathering web traffic data. Make sure your site is collecting visitor data via Google Analytics, Heap, Mixpanel, or Amplitude.
If you've been collecting data for some time, be sure to look at existing traffic. Your analytics and member feedback come in handy.
Next, identify what you are trying to achieve. This could be more email subscribers, new members, or more registrations for events. Whatever it is, establish a baseline for future changes.
Form Hypotheses
Using the data you've collected, make an educated guess about what you anticipate will happen. Do you think more people will click with a particular layout or CTA? Then, identify the audience you are trying to convert and the metrics you'll need to measure, such as click-throughs and downloads.
Run a Test
Prepare a test of your hypothesis by making the changes and tracking the data. You can run an A/B test to try different variations and see which one does better. For example, you can test two different headings to see which one has a higher conversion rate. And make sure you're accurately tracking the data with a tool.
Analyze
When the results come in, go back to your hypothesis.
Was it correct? If not, what happened?
Did something go wrong that affected the data?
If so, you'll need to redo the test.
Repeat
After gathering the new data, form a new hypothesis, and repeat the process. CRO testing is never-ending. There's always something new to discover. Keep learning from the data and making changes to improve your results.
CRO is a process that's self-correcting, transparent, and honest. It keeps you from injecting your biased perspectives about what's working and what isn't because you have concrete proof. When you make changes and have data you can analyze, you are better informed about what drives higher conversion rates for your audience.
The Key is Testing
CRO testing can be complicated with many variables. If you don't know what you're doing, there are free tools and other conversion rate optimization services to help. Below, we've listed some free CRO services we use.
Optimizely will let you segment your traffic from a specific source such as visitors from one particular social media platform.
It's seamless as you repeat the process with a new hypothesis and has a smooth transition from test to test. All it requires is a single line of code added to your association's website.

Google Analytics Content Experiments
Google Analytics has a feature that's called Content Experiments and is easy to use for non-programmers. Content Experiments is Google's A/B testing tool that will allow you to test two variations of pages on your site to see which one converts best. You can also use it to examine specific areas on the page and buttons.
This tool looks at what users remember most on your landing page. The Five Second Test is a quick test to determine the first impression of your members. It's not full A/B testing, but it only takes a few minutes and is a great gut check to see if you are moving in the right direction.
We love WordPress for its usability and plug-ins. The SES Theme Spit plug-in will test various WordPress templates. If you are looking to redesign your website totally, make sure it's a WordPress site and then use this plug-in and the Five Second Test to get a first impression of the new design.
The Visual Website Optimizer's specialty is its ability to help you figure out how long your test should be and ensure it's statistically significant. When you use this tool, you can feel confident your test results are accurate.
What does CRO mean for associations?
When done correctly, CRO will help your association increase member engagement even though you have the same amount of traffic. It stretches your budget, driving down the cost to acquire new members, and increasing your profit per member.
If you utilize the four best CRO practices, audit, and test changes, your investment will go further, and your conversation rate will be higher.