Register for this Q&A session
Q&A Overview
Is your website future-proof? Let's find out!

DTC (Direct to Consumer) website designs and trends change quickly. It's important to stay relevant.
Your website is less likely to become outdated in the future if you take a few simple steps at the beginning of your project. With a little planning and some well-timed questions, you can stay ahead of the game.

On our next Q&A session, Zach Wilson walks us through exactly what questions to ask your web design team to ensure your website refresh is as effective as possible.
PS. Please register with your work email address. We'll send you the recording.
Presented By
Zach Wilson
Managing Partner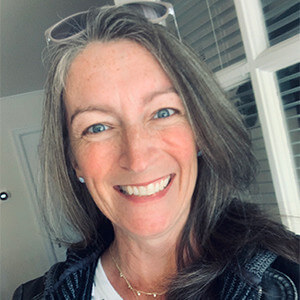 Jen Hanson
Director of Marketing
Here's what you'll learn:
What is "Responsive Design" and why is it important for a DTC website?
Approximately 60% of all users view websites on a mobile device. Websites not optimized for smaller screens can experience a decline in their search engine rankings. A consistent, streamlined browsing experience increases customer satisfaction, leading to more leads and sales.
How do I know if my website is Future-Proof?
You can worry less about your website becoming obsolete in the future by taking these simple steps now to future-proof your site. Does your website meet your business objectives? Are things easy to find? Is your website mobile-friendly? Is your website platform and CMS secure? If not, let's chat.
Why is it important to create a timeless website?
Good design is long-lasting. It takes a lot of time, effort, and capital to design and build a website for your company. It makes sense to ensure your design will stand the test of time. Creating a website design that is relevant, useful, and timeless makes maintenance and upkeep much easier.
What are 3 effective Future-Proof tactics?
Creating a future-proof website is easy when your design focuses on the 3 C's: Classic, Cohesive, and Clear. A future-proof website design stands the test of time, leaves no loose ends, and guides visitors through a clear journey from beginning to end.
How to Future-Proof Your Website:
The key to making a design work for the long haul is to focus on user-centric content and engaging intuitive UI/UX.
Identify with your ideal customer. Put yourself in their shoes. What questions do they have? Answer those questions in your content.
Avoid design fads unless you plan to update your site regularly. Flashy trends come and go, and can cause your wesbite to date prematurely.
Incorporate text and imagery that clearly communicates your purpose. Within seconds, visitors should know exactly what you do and if you can help them.