The most successful landing pages attract users from many mediums – social media, podcasts, videos, and search engines – then convert 50% of those users into prospects. Targeting, testing, and optimizing carefully can boost your landing page conversion rate by 300%.
As Marketers, we know it's worth investing time into creating a few good landing pages, but knowing exactly what to test and optimize is where it can get tricky.
Let's dive in and take a closer look at how it's done!
What is a landing page?
What types of landing pages work best?
The best landing pages stand on their own. They aren't grouped together with your website's pillar content or blog section. They have a different and unique purpose: a single call to action.
Here are a few different types of landing pages for your marketing website:
Squeeze Page
Lead Capture Page
Click-Through Landing Page
Brand Awareness Page
Long-Form Sales Landing Page
A high-converting landing page will have a call to action focused on your business's marketing strategy. What do you want them to do when they land on your website? Do you want them to schedule a call with you, subscribe to your email list, or make a purchase? Choose one objective and make sure that goal is obvious.
Your landing page needs an attention-grabbing headline and, ideally, a great image. Relevant users who see your ad or post should feel compelled to click and learn more. Choose a headline and image that speaks directly to a problem or issue your customer is having. Grab their attention, entice them to continue reading, and eventually follow through on your call-to-action.
After users start interacting with your landing page, they've entered your funnel. It's up to you to make sure the funnel continues to be an interesting and rewarding experience. Here are some tips, hints, and strategies to improve your marketing funnel.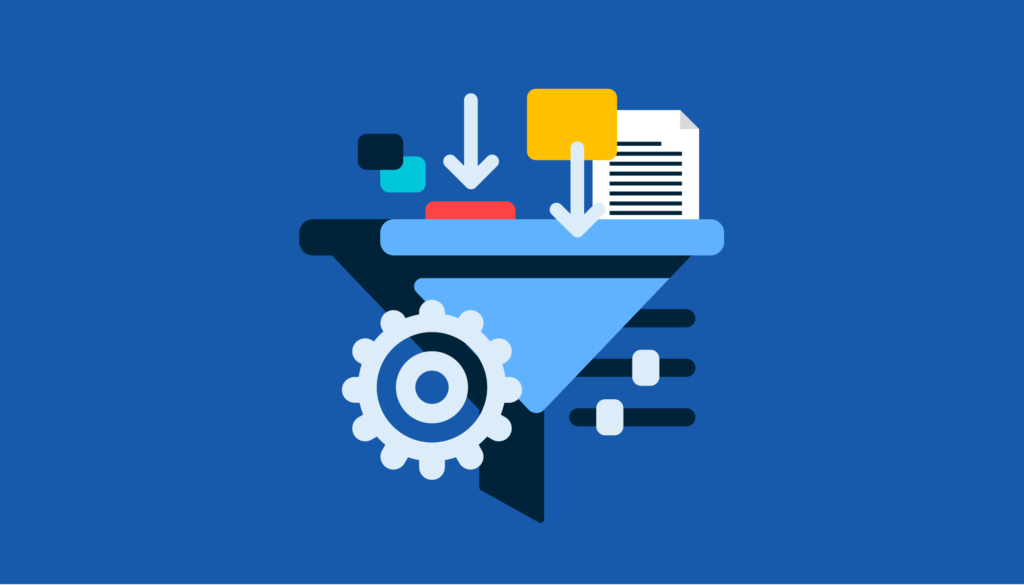 What are some landing page mistakes that can kill conversions?
There are a few critical mistakes to avoid when creating a landing page.
More than one CTA. Having many calls to action confuses readers and leads them away from taking action. Landing pages shouldn't send readers to other articles or down dead-end roads. They should send readers to a single point.
Bad copy. If the copy on the landing page isn't professional, helpful, and interesting, it will typically fall flat. Compelling copy is at the core of a converting landing page.
Lack of quality imagery. Some landing pages contain poor images. Even worse, some contain no images at all. The science is in: quality imagery can improve conversions and reader retention. Choose engaging images that connect with your readers on an emotional level.
Not mobile-friendly. The majority of people browse websites on their phones. If you aren't accommodating those people, you're leaving a lot of money on the table—at least half the potential money you could make, to be more precise. Ensure your website is mobile-friendly.
Bad user experience. Like your copy, your landing page design must be easy on the eyes. Keep your primary goal in mind. What problem is your customer experiencing? How can you solve that problem for them? When your landing page is designed to solve one major problem, your conversion rate will improve.
Slow loading speed. This is perhaps the most overlooked factor killing your conversions. Your landing page loading speed needs to be tested regularly. It's possible to balance high-quality imagery and even videos with a page that loads quickly enough. Work with your web design team to ensure your landing pages load quickly and seamlessly.
Elements of a high-converting landing page
Now that you know how to avoid the dangerous mistakes of poor-converting landing pages, let's go over what you should be doing to create a high-converting landing page.
Focus: Have one goal in mind
Landing pages should be pretty straightforward. You want readers who followed your lead magnet, paid ad, or social media post to take action on your website. So, write and design your landing page with that single, simple goal in mind.
Copy: Speak your customers' language
Different industries have different industry jargon. Likewise, customers have their own language and way of speaking.
The key to writing an excellent landing page copy is to find the sweet spot between what your customers are typing into Google and the jargon you use inside your industry.
Benefits: Highlight benefits more than features
Benefit-focused copy has been the standard for centuries. Marketing data collected as far back as the days of old newspaper ads clearly shows the power of highlighting the benefits of your product/service.
Customers who are searching for a solution don't care about features. They care about outcomes. So, when you're writing copy for your landing page, focus on the benefits that your products or services will have on a customer's life.
Images: Compelling photos and illustrations
Photos and illustrations have several effects that make them a necessity in landing pages. The most important effects are connecting with your customer emotionally, increased retention, and faster information processing.
Images with people generate 66% more click-throughs than images of objects. If you can find great images of happy people looking directly at the camera, even better! (source: Taboola Trends)
The main thing to keep in mind is that your images should support well-researched and compelling copy. With that combination, customers are far more likely to convert and remain connected with you.
CTA: Strong call to action
I'll repeat this again and again: Your landing page should have one call to action.
According to TechJury/Marketing Sherpa, 90% of visitors who read your headline will also read your call to action, so it's very important they are aligned.
Copywriting is your opportunity to drive your message home. Your call to action should be clear and concise yet compelling. If you'd like to learn more about how this works in practice, here are some helpful copywriting tips for marketing websites we shared on a recent webinar.
When done well, your readers are much more likely to take action. Completing your call-to-action should feel like a natural progression, encouraging your customer to remain connected and engaged in the process.
The bottom line
Landing pages can be a significant driver of traffic and sales on your marketing website. They provide a fantastic opportunity for you to build a relationship and connect with your potential customers.
Landing pages are getting better as industries become savvier with their digital marketing. The online marketing space is becoming more competitive. It's more important than ever to ensure your landing pages effectively convert website visitors into leads, and eventually, customers.
Avoid the mistakes we've outlined here, and remember to work closely with your web design team to ensure you have all the key components of a high-converting landing page.