Do I need a website redesign, refresh, or an improvement plan?
Wednesday June 30, 2021
3:00 pm EST
Webinar Overview
Is your website ready for a new look and feel?
Different websites require different treatments to keep them feeling fresh, modern, and relevant. Perhaps you've just done a rebrand and you want to update your site with new colors, a new font, and a new logo. Maybe the functionality of your site needs to change, your conversion rate has dropped, or you want to add a new feature to your membership area. Here at Gulo, Marketing Websites are our specialty.
As a web design agency, we have built thousands of powerful marketing websites since 2003, and we're excited to share what we've learned with you today!
Presented By
Zach Wilson
Managing Partner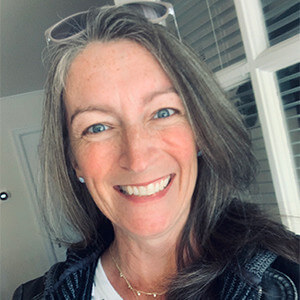 Jen Hanson
Director of Marketing
Here's what you'll learn:
How often should you redesign your website?
The average lifespan for a business website is 2-3 years. Design trends change and technology advances. You want your website to feel fresh, relevant, and competitive.
How to avoid these 3 common mistakes.
Well-meaning marketers often overlook these important factors when planning a website redesign. Here's what to look out for so you can avoid these common pitfalls.
Why it's important to develop a clear vision for your website.
Understand exactly what problem you're trying to solve, who are you trying to reach, and how do you want them to feel when they land on your new website.
Everything is connected: Design, SEO, Traffic, and Conversions.
Learn how your site's SEO metrics might be affecting your traffic and conversion rate. (bounce rate, load time, domain authority, keyword relevance, UX, messaging, etc)
4 Steps to Prepare for Your Upcoming Website Redesign:
Identify your goal/objective for the website redesign
Understand your ideal target audience
Work with an experienced web design firm to outline the scope of work and complete the project.
Invest in ongoing maintenance, support, and updates
Receive our best Digital Marketing Tips each week.