Top Of Funnel Marketing Tactics That Work
Wednesday November 3, 2021
3:00 pm - 3:30 pm CST
Webinar Overview
96% of visitors who come to your website aren't ready to act. – Marketo
As a Marketer, it's essential to learn how to build trust and connection with highly targeted Top of the Funnel tactics and strategies. When a potential customer visits your website, that is your opportunity to answer their questions, while clearly demonstrating you have the solutions to their problems.
What works best will be different in every market. Here at Gulo, we do a lot of work with CPG (Consumer Packaged Goods), industrial manufacturers, and DTC (Direct to Consumer) companies, so we're going to share some tactics that have been effective for our clients.
Join us as we share our best examples and tactics to improve your Top of Funnel marketing quickly and easily!
This webinar will walk you through how to find the sweet spot between customer needs, industry jargon, and your own brand identity.

See you on the webinar!
Presented By
Zach Wilson
Managing Partner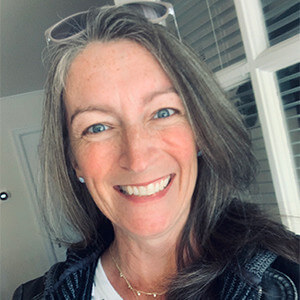 Jen Hanson
Director of Marketing
Here's what you'll learn:
What is "Top of the Funnel" content and why is it important?
Top of Funnel content is how prospects and potential customers become aware of your products and services. Awareness is the first stage of the buyer's journey. This is the stage where we're focused on brand awareness and lead generation.
How can I indentify the best Top of Funnel content for my market?
Consider exactly what you want people to do on your website. What do they need and how can you help them?
They visited your website in search of answers. Great Top of Funnel content makes it easy for customers to engage with you.
How can I easily create Top of Funnel content?
There are a number of ways to repurpose content you already have into high-converting Top of Funnel content. Interviews, videos, podcasts, whitepapers, checklists, and quizzes are all fantastic ideas to get you started.
What are 3 effective Top of Funnel Marketing tactics?
Remember to keep your content focused on your ideal customer. Answer their questions in clear and simple language. Consider adding quizzes, infographics, videos, and downloadable checklists to increase engagement.
Top of Funnel Strategies That Work:
Identify with your ideal customer. Put yourself in their shoes. What questions do they have? Answer those questions in your content.
Speaking to your customers' pain points is far more effective than telling them all about you. Remember to keep the focus on them, and your conversions will improve.
Consider adding quizzes, infographics, videos, and downloadable checklists to increase engagement.
Incorporate natural IRL (Internal Related Links) with a compelling CTA (Call to Action) into your content so your customers can naturally follow along, allowing your content to answer their questions.