Project Details
Plain English is a membership and training platform designed to help people upgrade their English language skills, expand their vocabulary, and speak English with more confidence.
The Solution
"Help us build a robust and impressive online membership site."
When they first came to us, the Plain English website was unfinished, and their content was hard to navigate. They felt their website was not as impressive as it could be, and it didn't reflect the quality of their educational programs. They came to us looking for technical expertise and help piecing their disjointed website together cohesively.
We designed and built a flexible WordPress membership website with an optimized user experience. We also helped them seamlessly integrate their plugins to save money in the long run.
Working with a solid foundation.
The comprehensive rebuilding effort took inspiration from the work Jeff, the Founder of Plain English, had already done. The Gulo team looked at what he had already built and purchased, and we explanded on that foundation, saving him time, money, and effort. Using our flexible and creative approach, we were able to design and build a website that accurately reflects Jeff's vision.
A brand that reflects quality, authenticity, and trust.
For Plain English, we provided a new approach to their website architecture, restructured their membership area, streamlined their brand and messaging, and helped implement a clear customer journey.
Analysis and restructuring of this kind is beneficial to any company struggling to communicate their brand value in a clear and concise manner. By focusing on quality, transparency, consistency, and high educational standards, the new brand took center stage in the new design.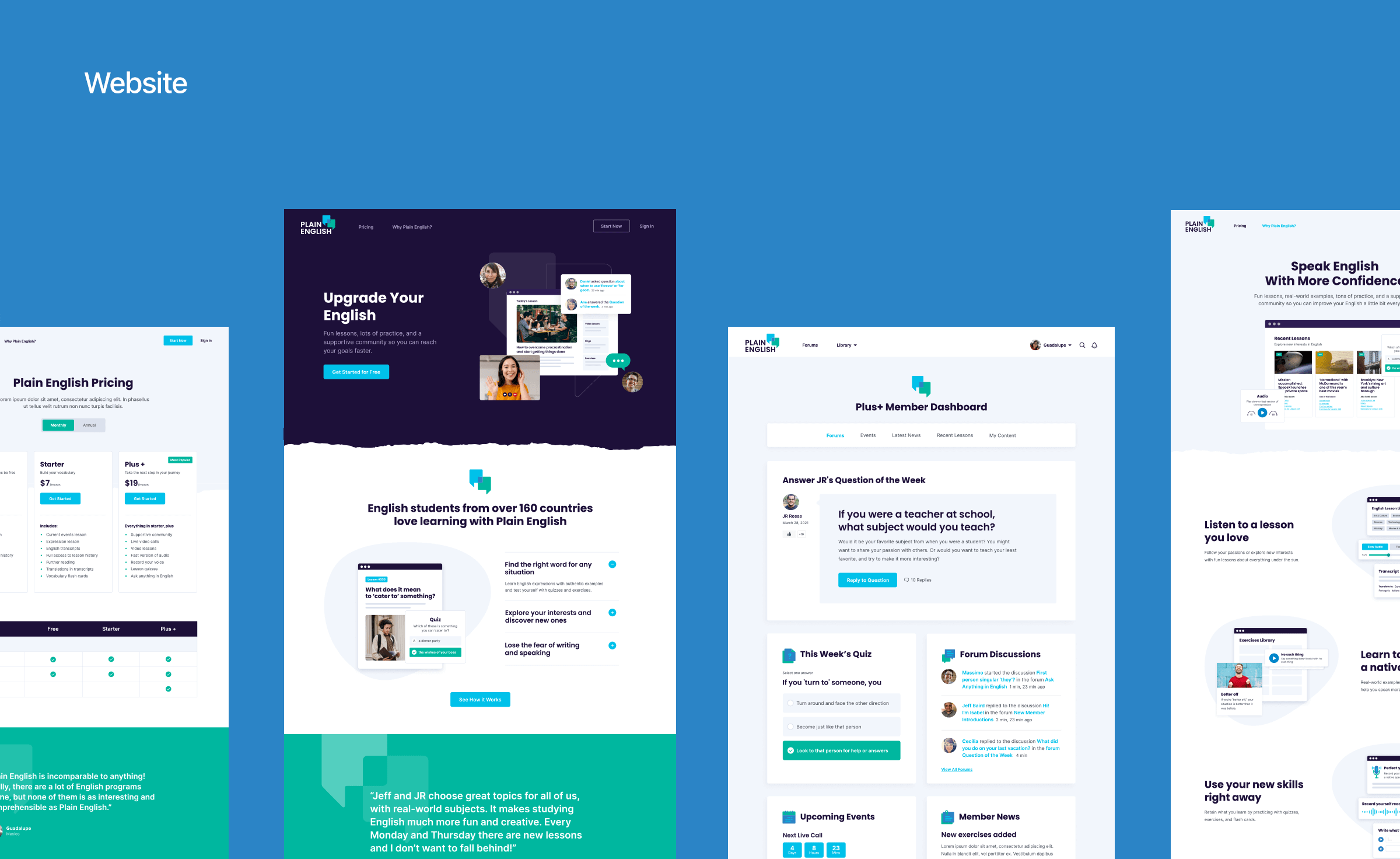 The results speak for themselves.
After 7 months of close collaboration, the new Plain English website was successfully launched using a Gutenberg-based WordPress CMS. The new website is primed for traffic and optimized for search engines.
All in all, Gulo designed a beautiful, functional, marketing website that accurately reflects the unique Plain English brand.
74%
Increased visibility in Google
8
Phrases on the first page of GoogleIncreased visibility in Google
"By partnering with Gulo, I now have a website that looks amazing, is easy to navigate, it's faster and way more reliable. I'm really proud of our website now."

Jeff B., Founder, Plain English