Project Details
up4® Probiotics is a new brand in the health supplement space. Their marketing team asked Gulo to be innovative and find a unique way to connect with customers.
Their site now offers a personalized experience to users generating a curated product recommendation from one of the of up4® Probiotic Supplements. The recommendation is based the user persona and responses to the online brand quiz. Additionally, users are segmented based on the media channel from which they accessed the site. The goal of the campaign is to establish trust, loyalty and an emotional connection to each customer.
A few months post launch, we saw an 85% increase in user traffic from mobile devices.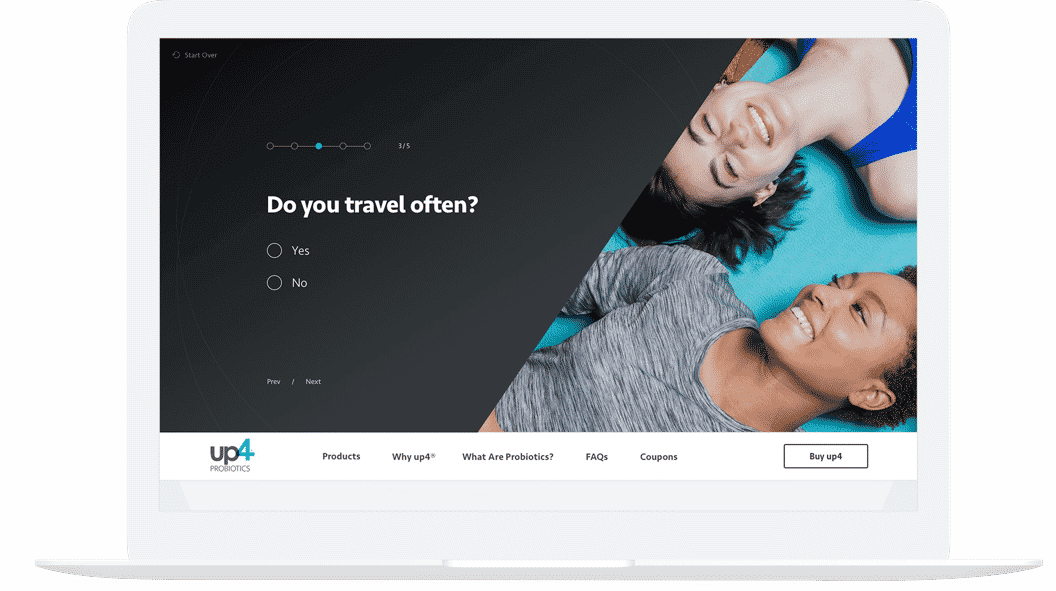 "Gulo demonstrated genuine interest in the brand's success. They proactively suggested page and content optimizations on a regular basis. Overall, their service went above and beyond."

– Jen I., Senior Brand Manager, i-Health, Inc.