The ability for a brand to market and sell directly to its consumers (DTC) is relatively new. Traditionally, brands depended on retailers and intermediaries to build brand value and connect with their customers. Now, customized marketing websites, complete with content marketing strategies, can help brands connect directly to their ideal customers.
Today, many consumers expect to interact directly with the company they're buying from. Marketing strategies change when the middlemen are removed and a company sells directly to price-savvy, conscientious, and experienced internet users.
While selling direct to consumers opens easy access to the customer, businesses face increased competition and pressure to prove they're the best alternative.
Building a content strategy is a significant challenge for many DTC sellers. Do you have what it takes to crack the DTC marketing space? Here are some of my top tips to make the process easier for even a novice content marketer.
In a rush? We'll send helpful tips to your inbox.
By providing your email address, you'll start receiving two monthly design and marketing news emails from us.
Step 1. Understand Your Customers / Audience
The first step is identifying your audience, their hobbies, challenges, questions, concerns, interests, and where they spend their time.
Your DTC websites should aim at fulfilling the needs of your customers. Developing a fictionalized representation of your target audience based on accurate data will help you build content that addresses their needs and refine it depending on what segment of the sales funnel they occupy,
Some of the features you need to focus on while creating your audience persona include:
Personality
Hobbies
Pain points
Favorite content channels
Step 2. Use Data-Driven Keyword Research To Drive Strategy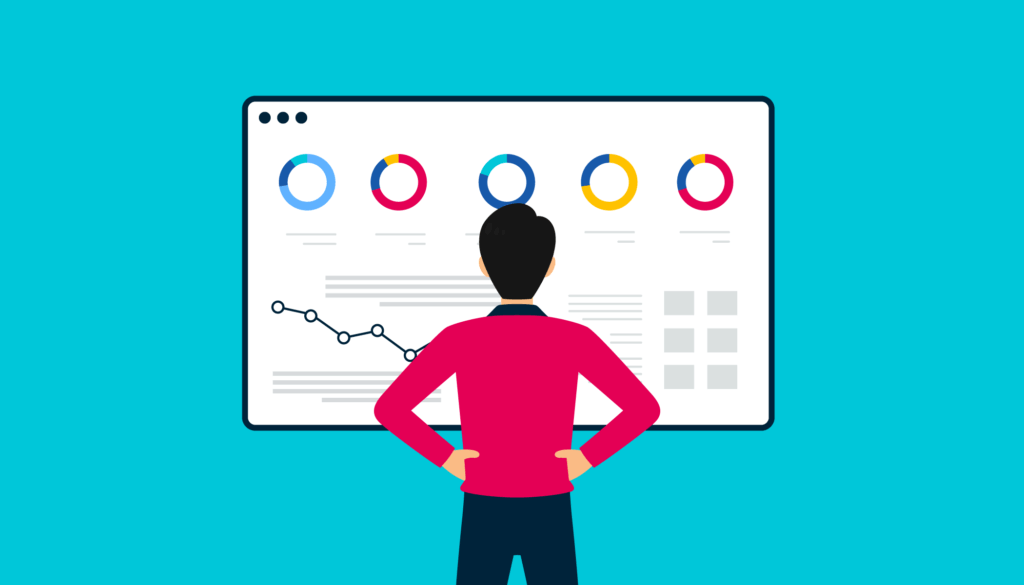 An effective content strategy for your brand demands proper keyword research at the start. Understanding how your competitors fare on the search results and which keywords they rank with will help you fill the gaps in your content and place it at the top.
Pick the top five domains ranking on your keyword and conduct a thorough SEO competitive analysis. Understand your domain's keyword gaps, analyze the opportunities for the phrases to rank, and make changes to match your findings. You can use available keyword research tools to make this task easier. We love SEMRush.
For topic queries, you can use AI-generated subtopic ideas, see what top-ranking brands are writing about, or brainstorm for the best unique ideas.
Step 3. Map Out Your Ideal Buyer Journey
An effective DTC content strategy requires you to understand what stage of the journey your audience falls into. A marketing funnel typically has three stages: Awareness, Interest, and Action. Depending on the urgency of your buyers' needs and their level of awareness, they may fall at the top, middle, or bottom of the sales funnel.

Delivering appropriate content at each stage of the buyer's journey is essential. Presenting the right content at the right time can dramatically improve your conversion rates.
The Awareness Stage
In this stage, we aim to demonstrate to the audience that we understand their journey, we've been in their shoes, and we have found a solution that works. We are experts at providing solutions to their pain points.
Your content at this stage should be easy to find and use and offer solutions without directly selling your product. Most topics in this category include how-tos and beginner guides. Here's one example of a top-of-funnel beginner guide.
The Interest and Evaluation Stage
In the interest and evaluation stage, you aim to pique your customer's interest, pointing out the possible solutions (your products). Your content for this audience should include case studies, free samples, comparison guides, etc. Most consumers in the middle stage are not beginners.
Thus, they're interested in finding in-depth content on the topic and available solutions and considering whether your solution is the most suitable. This is the stage to share more specific expertise. Aim to create the best image for your brand so that your audience will consider your business in the action stage.
The Action Stage
Action is the last stage in the sales funnel. It includes the customer who is ready to buy. They're prepared to spend money on a product or service to meet their needs. At this stage, it's essential to prove your offer is the best and encourage them to take the next step (ask for the sale).
This stage also includes past clients and repeat customers. You can offer multiple ways to reach your business (live chat, chatbot, phone calls, or emails). You can also send marketing emails to your previous customers to ensure your business remains on their radar when they're ready to spend on a similar product or service.
Step 4. Create Amazing Content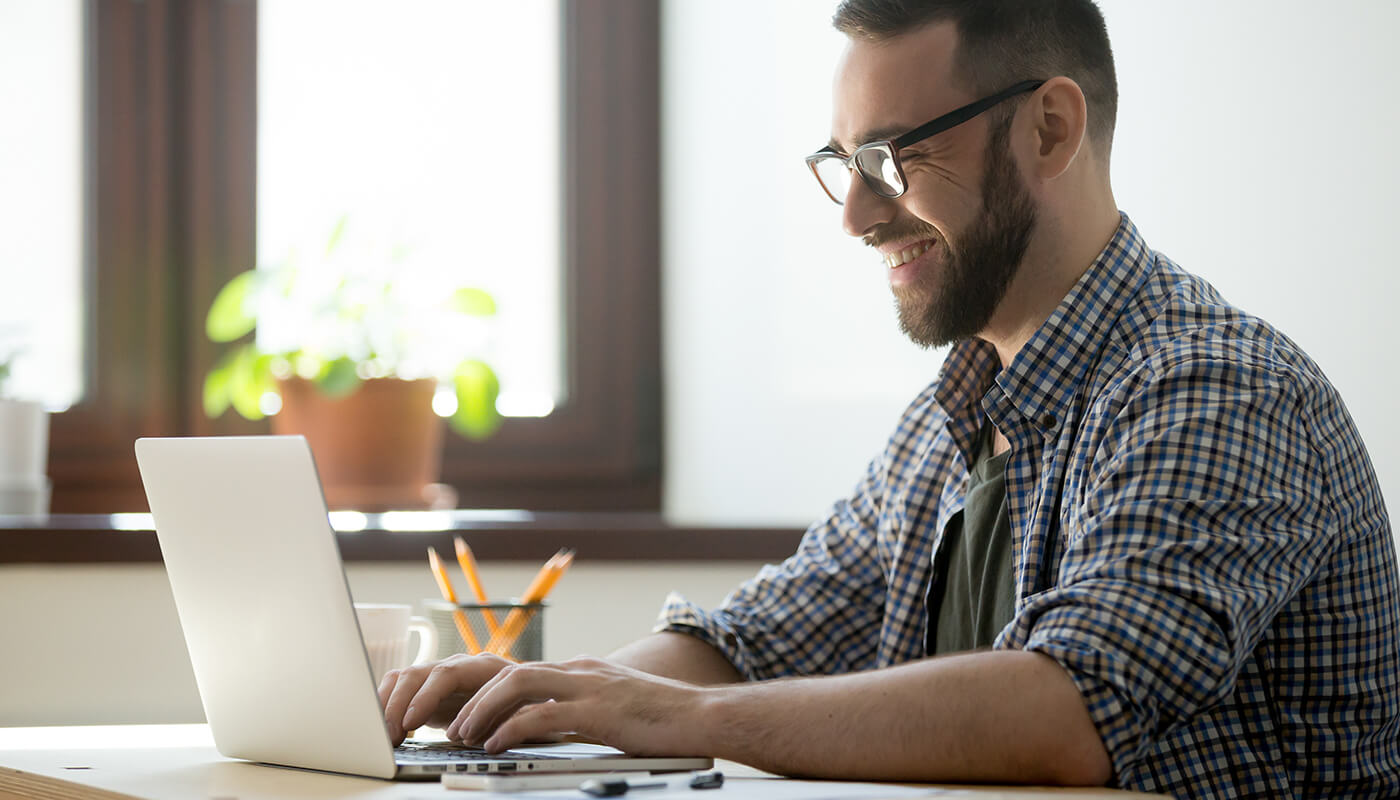 One of the success points of B2B marketing is creating awareness and offering solutions to your customers' pain points long before they ever need your product or service.
Remember that marketing often involves soft-selling your product to your ideal customer. Again and again and again. In a way that is helpful, interesting, fun, and engaging.
You're planting seeds in their mind, so later on, when they're ready to make a decision, your brand is at the forefront of their mind.
Play the long game.
Entertain, educate, and inform.
Be consistent.
Answer a question in every post.
Connect on a human level.
Engage with your audience, comment, like, and tag them.
Content that educates and answers the questions of your prospective clients positions you as an educator and authority in their field of interest rather than a typical seller. Gaining their trust will make them think of your website when they need similar solutions.
Content that has little value to clients increases bounce rate, and sooner or later, Google will stop giving it attention, and your content marketing efforts won't bear any fruit.
Step 5. Consider User-Generated Content
User-generated content (UGC) is any content created and shared by a brand's customers or other outsiders who are not part of the company's team. It mainly reflects the users' opinions, ideas, experiences, or feedback on the brand's products and services. UGC can take the form of a text, video, photo, or audio and can be posted on websites or social media handles, mostly reviewing a brand's products/services.
UGC can be a powerful tool in a well-thought-out content strategy. It's a budget-friendly selling technique for brands that proves real people have used your product and have something to say about the experience. Your audience will more easily trust what your customers say than your words about your products.
It's also easy to implement. You can post a call to action requesting your audience post using specific hashtags, leave a review, or join a challenge. Some of the companies that have implemented UGC successfully include:
Step 6. Repurpose & Share Your Content – Again & Again
Your efforts to create great content are wasted if no one sees it. To ensure your content gets seen by the right people, at the right time, share it widely and place it in all possible channels that your particular audience regularly accesses.
Cross-promotion and repurposing of high-quality content can dramatically increase your traffic, leads, and sales. One high-impact blog post can be repurposed into a variety of different mediums. Consider using the information in your blog post to record a podcast, a video, a checklist, a how-to guide, a whitepaper, a social media post, a slideshow, a quiz, a Q&A session, or a live video interview, etc.
Some methods you may use to amplify your content include:
Social media marketing (Twitter, Facebook, LinkedIn, Instagram, Pinterest, TikTok)
Paid advertisements (Google Ads, Facebook Ads, Instagram Ads)
Backlinks to the content
Sharing to your mailing list
Asking the leaders in your field to share your content on their platforms (they probably have a large following of the audience you're targeting)
Step 7. Engage with Your Audience
Social media appears at the top of a direct-to-consumer content strategy due to its popularity and benefits. Reports indicate that over 60% of consumers buy items through social media platforms. Social media allows you to meet and interact with your audience worldwide quickly and offers a powerful platform to create awareness for your brand.
Social media marketing platforms offer an unprecedented opportunity for brands to connect directly with their customers. The ability to communicate with your customers in real-time and receive their feedback enables you to adjust your products and services to best suit their needs.
Imagine for a moment you had a memorable experience shopping online. You shared your experience on social media, tagged the brand in your post, and the owner of the brand replied directly to you, they commented thanking you for your feedback and showing gratitude for your kindness.
Do you feel a little closer or more connected to that brand now?
Are you more likely to shop there again?
Would you feel more inclined to recommend it to your friends and family?
The simple act of hitting "like" on a comment, replying directly to customers, or tagging them in a comment can have a huge impact on customer loyalty and recurring business.
Need Help Reviewing or Improving Your Content Strategies?
Content marketing requires continuous effort, strategy, and innovation. You must keep learning and implementing to keep your DTC content strategy ahead of your competitors.
The tips here offer an excellent bridge to the winning side of content marketing. They're easy to follow and enable you to develop your content strategy plan like a pro, even if you're a beginner.